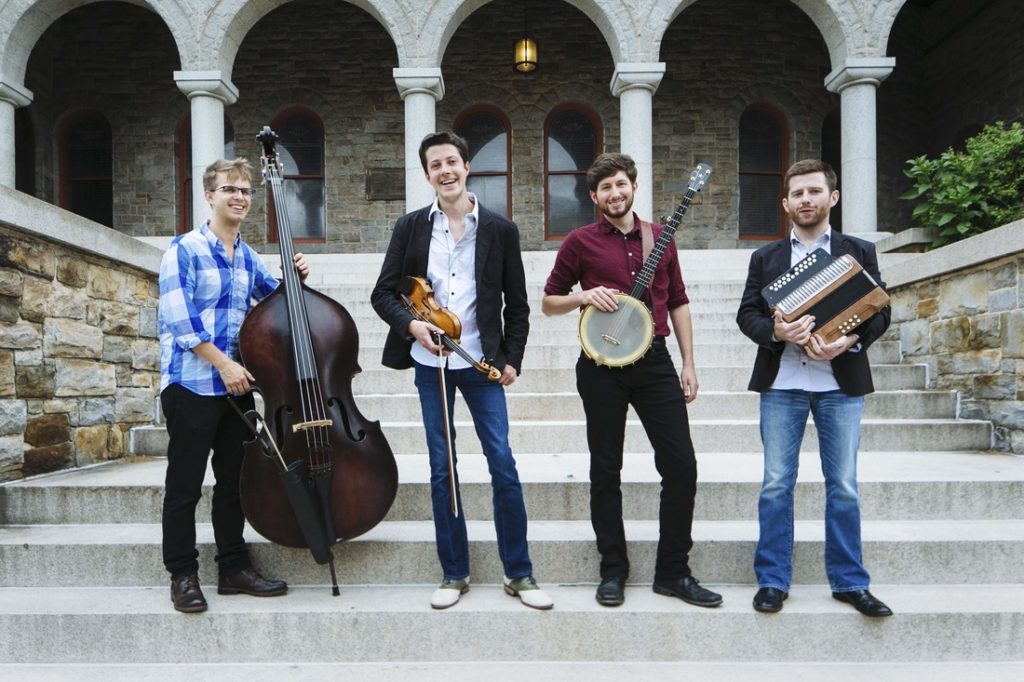 Friday, February 24, 2023 – 8 PM
Unitarian Universalist Society of Mill Creek
From dance inducing Old Time rhythms and foot stomping Irish melodies to hard-driving Bluegrass, Baltimore-based acoustic roots quartet Charm City Junction creates a fresh soundscape that keeps listeners on the edge of their seats wondering where they'll go next.
Featuring fiddle, claw-hammer banjo, button accordion and upright bass, this quartet isn't afraid to take roots music to new places — but always with an eye on tradition.
More info: https://www.charmcityjunction.com
579 Polly Drummond Hill Rd, Newark, DE 19711 (near Paper Mill Road)
Tickets at the door:
Public $25
Seniors $20
BFOTM Members $15
Students with ID $15
Ages 17 & under FREE!